"I was ready to either sell it (RV) dirt cheap or drive it off a cliff."
A review left by Lawrence Swain, an amazing customer of ours!
____
We recently drove our '99 Class A up to Grants Pass, Oregon to Henderson's Line-Up, a place that specializes in steering and handling problems on motorhomes. Billed as the best in the nation, I believe that to be correct because of two important facts.
1) Ours is finally fixed, whereas nobody within several hundred miles of us could do that.

2) Saying that their thoroughness, bona fides, and friendly ethics are impressive is a major understatement.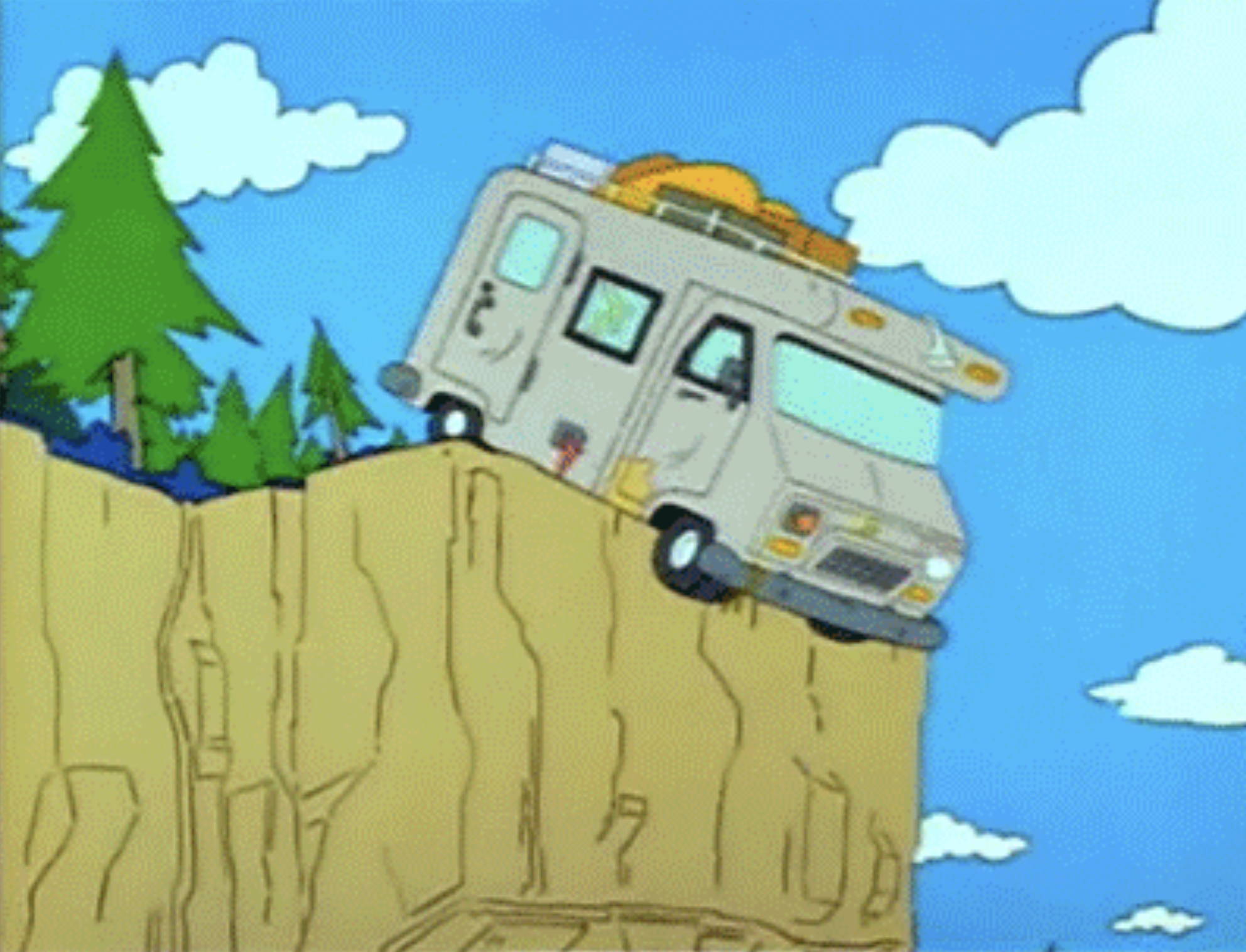 Owner Robert Henderson and his brother John (a genius at fabrication and director of Supersteer Parts, a division of Henderson's Line-Up) are not only geniuses at understanding and repairing handling issues on class A and C motorhomes, the friendly service, skill, and ethics of the entire staff are in all ways beyond reproach.
As a retired automotive repair shop owner myself, and often bemoaning the lack of competence and ethics in our profession, I was greatly impressed and have a revived hope that there are still people in the world who give a damn! They aren't cheap, but you get what you pay for.
We got a complete RPA (Road Performance Assessment), a huge new front sway bar, radius rods, a front track bar (we already had a rear), Safe-T-Plus steering stabilizer, new polyurethane bushings, and torn linkage boots replaced for a grand total of $3761.
And like I said, the white-knuckle driving is forever gone: no longer am I exhibiting the Class A Death Wiggle. She tracks and self-centers about 75% of the way from how it was to how our car tracks, and most of what's left is because our steer tires have a high slip angle and I have yet to address the rear sway bar (CHF and/or a second bar).
While you can buy Supersteer parts online, I, for one, believe their expertise at recommending what YOUR rig specifically needs is worth the gas, and they can do individual fabrication that of course isn't available online. Plus you can stay nights right there on their property with electrical hookup, and the days they're working on your rig in a large waiting room with kitchen that feels like your own home!
Before Henderson's I was ready to either sell it dirt cheap or drive it off a cliff. So not only do the folks at Henderson's Line-Up deserve my unqualified recommendation, but IMO a nomination for mechanical sainthood!
FYI: This was posted this on FB: National RV, and RV Repair groups. Matt, Robert, Rhonda, Carol, Brice and Rich: let that halo shine!"
___
Thank you Lawrence! You, Your wife and your 2 star wars dogs were so awesome to have around the shop! It was a real pleasure to service your RV and have you as our guest. Safer and happier travels my friend!