The last thing we want you to do is to start throwing parts at your truck or RV and expect to see improvement. You need to know that specific parts have a specific role to play. Here are the most frequently asked questions that will help you identify what is going on with your truck or RV.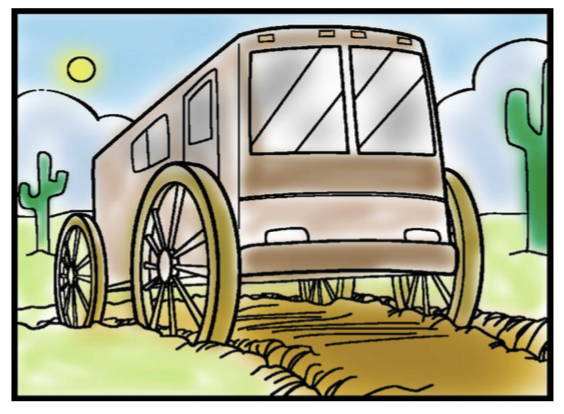 Rut tracking is the tendency of the vehicle to follow ruts in the road. This causes the motor home to shift and wander as you drive over variations in the road surface. As with other steering/handling problems, some coaches are more susceptible to rut tracking than others—especially those that are too light in the front.Short diesel pushers and coaches with a long rear overhang often exhibit rut tracking; more weight behind the rear axle makes the front end feel light, kind of like driving a truck with a load of gravel in the back.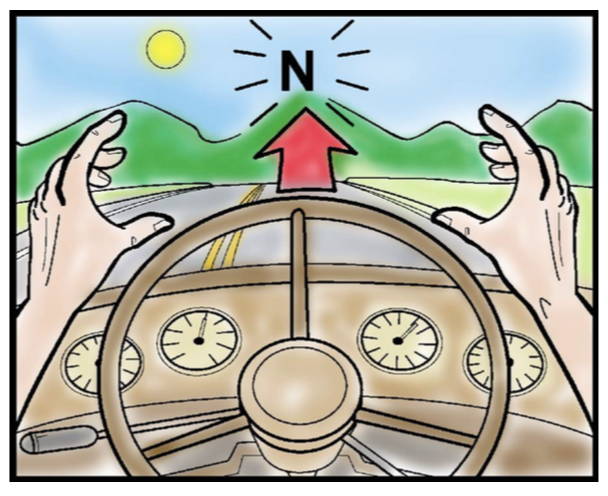 Steering free play is probably the number one complaint we hear about from coach owners at our shop. This happens when the steering wheel can be moved back in forth in your hands, but the vehicle is not steering. In other words, there is excessive "play" in the steering wheel. When you stop and consider how many different components are involved in the steering action on today's motorhomes, it's easy to understand why steering free play is such an issue. You have the steering wheel, coupler, two-three universal couplings, steering gear, sector shaft splines, the pitman arm, drag link, bell crank, tie rod ends and the tie rod end sleeves.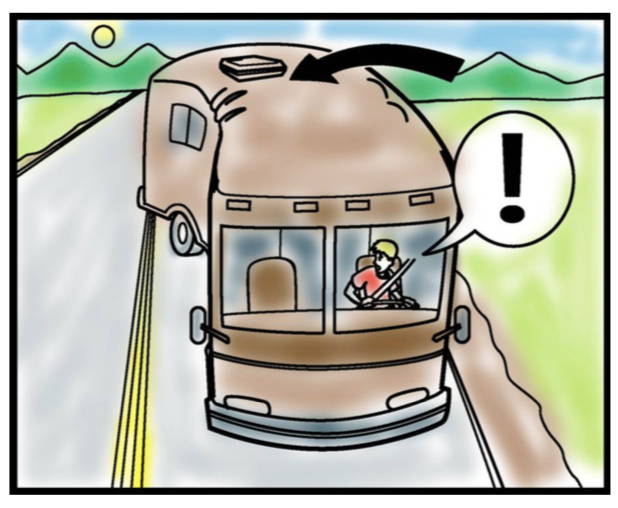 Steering problems can manifest themselves in many different ways—and in some instances, it isn't the steering system that's to blame. One of the most common problems we address at Henderson's Line-Up is an issue we call "Tail Wagging the Dog". It's the sensation you get when the coach seems to have a mind of its own; you steer the wheel back and forth, and the rear half steers the coach.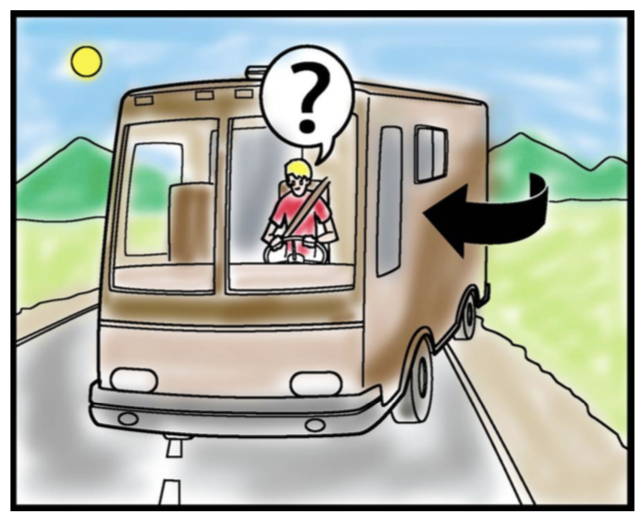 Sightseeing while driving is something we all enjoy, but when your motorhome wanders, it can take the fun out of your journey. You know, you just look away for one second, and your motorhome is on its way out of the lane—it requires constant attention to keep it going in a straight line. We call this issue "road wander". The John Deere chassis was notorious for it—we used to call it "the wandering Deere", but that's another story.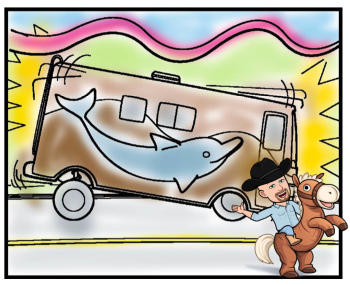 A guy called us up the other day and said his Dolphin motorhome was porpoising. I told him it sounded like it was having an identity crisis! Haha! Seriously though, porpoising or as the coach Whisperer calls it "bucking" is something we get quite a few calls on, and it is one of those terms that you hear about mostly with regard to RV's. Porpoising/Bucking is front to rear bounce; the front hits a bump, then the rear hits the bump, and they both bounce independently of each other, creating an oscillating motion.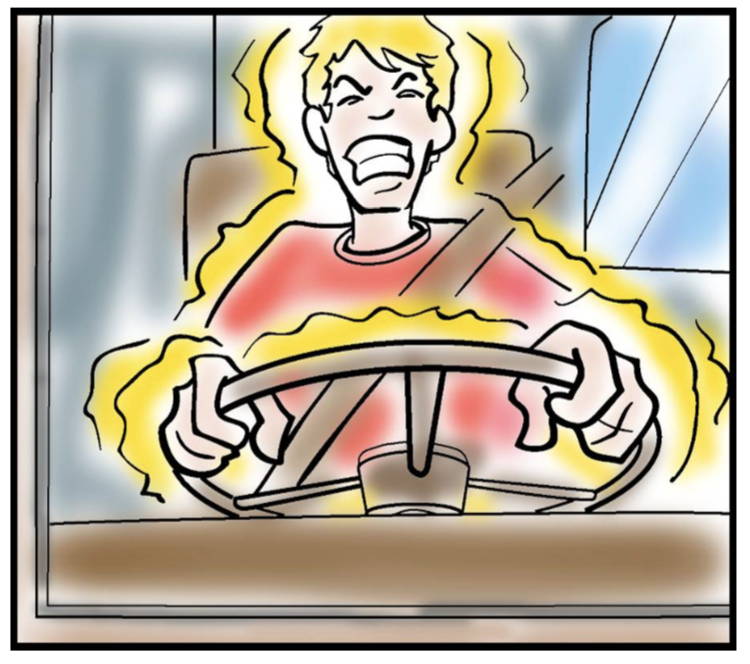 There are two kinds of vibration: steady or pulsating. The key is determining the source of the vibration. The question to ask yourself is the vibration steady or pulsating? Is it coming from the steering wheel? Through the floor? Specific to certain speeds? It is like solving a puzzle. Vibration can be maddening, especially when you don't know where it's coming from and what's causing it. A tire/wheel issue, or a driveline component, typically, is the cause of vibration.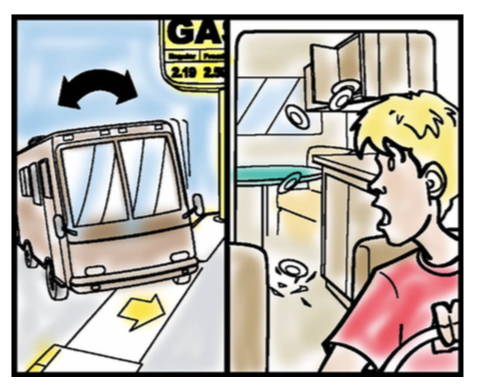 If you own, or have even driven a motorhome, the chances are good you are familiar with sway. We define sway as a leaning or rocking motion. Pulling into/out of a driveway, a sudden blast of wind, a passing truck, a sharp corner or driving over uneven road surfaces can cause sway. Sway can also be experienced when parked by the side of the road when it's windy, or even when someone steps on board.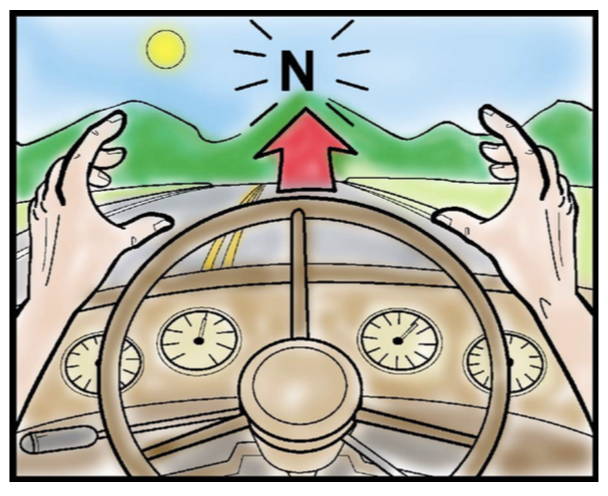 Ever since your first car, you probably became accustomed to turning a corner, then letting the steering wheel slip through your hands as it returned to center and the car continued in a straight path. This is what we call "steering returnability", and if the steering and alignment in your coach is correct, this is how the steering should respond.
- OTHER COMMON PROBLEMS -
Bottoming Out:
When the suspension travels to its lowest limit and makes contact with the suspension stops. Possible causes: Insufficient spring tension, worn shock absorbers, overloading.
Bounce:
Bouncing may occur in the front of the coach, the rear, or both. Possible causes: Worn or insufficient shock absorbers
Bump Steer:
Occurs when the coach hits a bump and the steering wheel suddenly jerks to one side or the other on its own. Usually caused by improper suspension geometry.
Dog Tracking:
When the rear wheels of the vehicle do not follow or line up with the front wheels. Typically caused by rear axle misalignment.
Harsh Ride :
The vehicle rides stiff. You can feel every crack rut, or bump in the road. Possible causes: Excessive tire pressure, excessive spring rate, improper shock absorbers.
Listing :
The vehicle is lower one side than the other. Possible causes: Improper weight distribution, worn or weak springs, spring hangers, body mounts or bushings.
Pull :
Your vehicle consistently wants to pull to the right or left. Possible causes: Alignment, tires, weight distribution, improperly adjusted steering components.
Ride Height :
Determined by chassis type and is measured accordingly. Example: On a P32 chassis, it is measured from the top of the bump stop to the bottom of the striker plate.
Shimmy :
Occurs when the coach hits a bump and the steering wheel "shimmies" or shakes back and forth. Possible causes: One or more loose steering components, excessive camber.
Side Play :
The excessive unilateral movement in any component in the steering or suspension systems.
Wind Drift :
The coach is being pushed off its centerline of travel due to cross winds or passing vehicles. Can usually be solved with a steering control product.