What is a Road Performance Assessment?
Your motorhome's steering, suspension and braking systems are comprised of many different components, each of which must work correctly to ensure proper function of the system as a whole. That's why we recommend our Road Performance Assessment (RPA®). Developed by Henderson's Line-Up, the RPA is a systematic, diagnostic 15-mile road test that reveals steering and suspension problems over a variety of road surfaces. You'll ride alongside our technician as your coach drives over highways, curved and narrow roads, sharp turns, even bumps and ruts–they're all included in the RPA to re-produce the very symptoms that you've come to us to solve. At the test's conclusion, we'll perform a detailed inspection on how your coach handles.
Our inspection includes the air ride suspension (if equipped), tire wear, steering gear, disc brake rotors and pads, shock absorbers, tie rods, idler arms, king pins, ball joints, bushings and much more.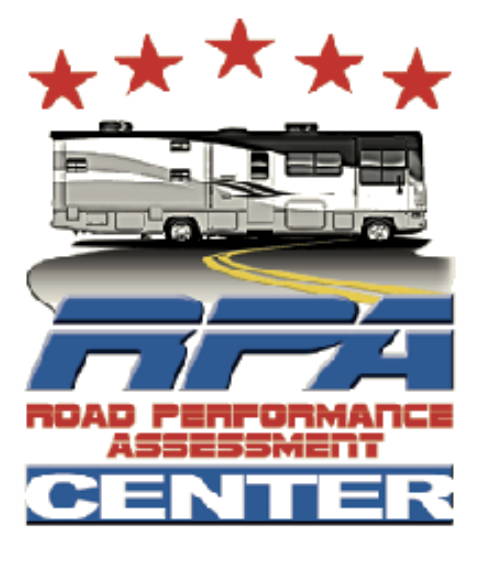 During an RPA you have the opportunity to:
Observe while the technician performs the inspection

Get your vehicle weighed at all four corners to determine proper weight distribution

Receive a written diagnosis that pinpoints the vehicle's issues

Our professional advice on how to rectify any problems–but you make the final decision

Finally, when any repair work is completed, we'll test drive the vehicle one more time, then let you take the wheel to verify the effectiveness of our work.
The RPA isn't just for big motorhomes with air ride suspension. We can also perform an RPA on your truck and travel trailer or fifth wheel trailer as well. The truck and trailer RPA is similar to the motorhome RPA (above), except we test the rig as a whole, then inspect the truck and trailer individually. In your tow vehicle, we'll inspect the truck suspension, wheel alignment, steering gear, disc brake rotors and pads, tie rods, idler arms, king pins, ball joints, bushings and other components. We'll also check the wheel alignment of your trailer, the bearings and shock absorbers (if equipped) and even inspect your fifth wheel trailer or travel trailer hitch system.
If you would like an RPA done on your vehicle at our shop CLICK HERE:
If you would like to find an authorized SuperSteer / RPA center near you CLICK HERE
As always if you have any questions or need help please call us at 888-898-3281. We love our customers and strive to answer the phone with a living breathing human. Our motto is High tech with High touch customer interaction!