Time and RV Steering Play can happen to anyone!
Time and miles. One of the most simple, yet overlooked facts is that rarely do things "go out" or "break down overnight." We've seen this many times during our "Road Performance Assessment" that simple wear and tear (and time on the road!) have been the main causes of "play in the steering" and other such ailments. Most of the time, the decline in road performance is so gradual that drivers grow used to the problem and simply don't realize an issue even exists.

Recently, at the FMCA Rally in Gillette, Wyoming, Robert Henderson performed a visual inspection on a coach. After hearing a "clunking" noise, we found the rear joint on the drag link was so loose it was moving around in the steering arm. The customer wasn't even aware of any issue and simply asked for the inspection after our seminar.
Doing RV Inspections at the FMCA Rally in Gillette, WY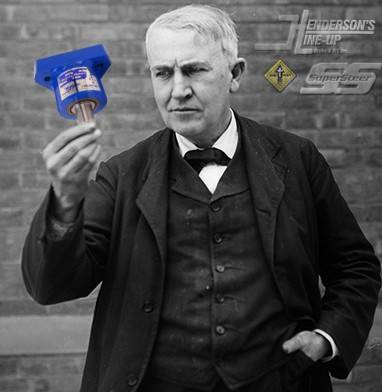 "An ounce of prevention is worth a pound of cure." - Thomas Edison

The driver decided it would be a good idea to "get things checked out." To everyone's surprise, the rear joint on the drag link took two good turns before the stud on the drag link was fully seated. "If we wouldn't have found it and fixed it, the whole drag link and steering arms would have eventually had to be replaced."

"Like Thomas Edison said, 'An ounce of prevention is worth a pound of cure." During other inspections at the rally, we found nuts loose that hold down the steering wheel, a steering box itself loose on the frame, and play in the steering tilt column assembly. Loose bell-crank arms, loose bell-cranks, and loose Safety-Plus steering control attachment bolts were also found. All these coach owners were unaware of their RV problems!

It goes to show that things rarely go out overnight!. "Like the writer of Ecclesiastes says, 'Time and Chance' happen to us all. Likewise, "Time and Steering Play can happen to us all–as well!" These recent lessons have reinforced the value of a good inspection on anyone's RV.
This is one of the most important parts of the Road Performance Assessment and, at a future time, we'll discuss the RPA in depth. Stay tuned! Until then we wish you Safer and Happier Driving!