Understanding GVWR: A Crucial Guide for Every Ford F53 Owner.

In this informative video, we dive into the world of motorhomes, with a special focus on the often-overlooked yet crucial factor: Gross Vehicle Weight Rating (GVWR). As a motorhome owner or RV enthusiast, it's essential to understand the importance of GVWR and how it impacts your vehicle's performance, handling, and safety.
Join us as we break down the concept of GVWR, explain its significance, and provide practical tips to ensure you stay within your motorhome's weight limits. From properly loading your RV to understanding how different accessories and cargo can affect your overall weight, we've got you covered.
By the end of this video, you'll have a comprehensive understanding of GVWR and its importance, helping you make informed decisions when loading and maintaining your motorhome for a safe and enjoyable experience on the road.
Don't miss out on this essential knowledge! Subscribe to our YouTube channel for more RV tips, tricks, and insights. If you have any questions or suggestions, feel free to call us if you have questions, and as always we wish you safer and happier driving.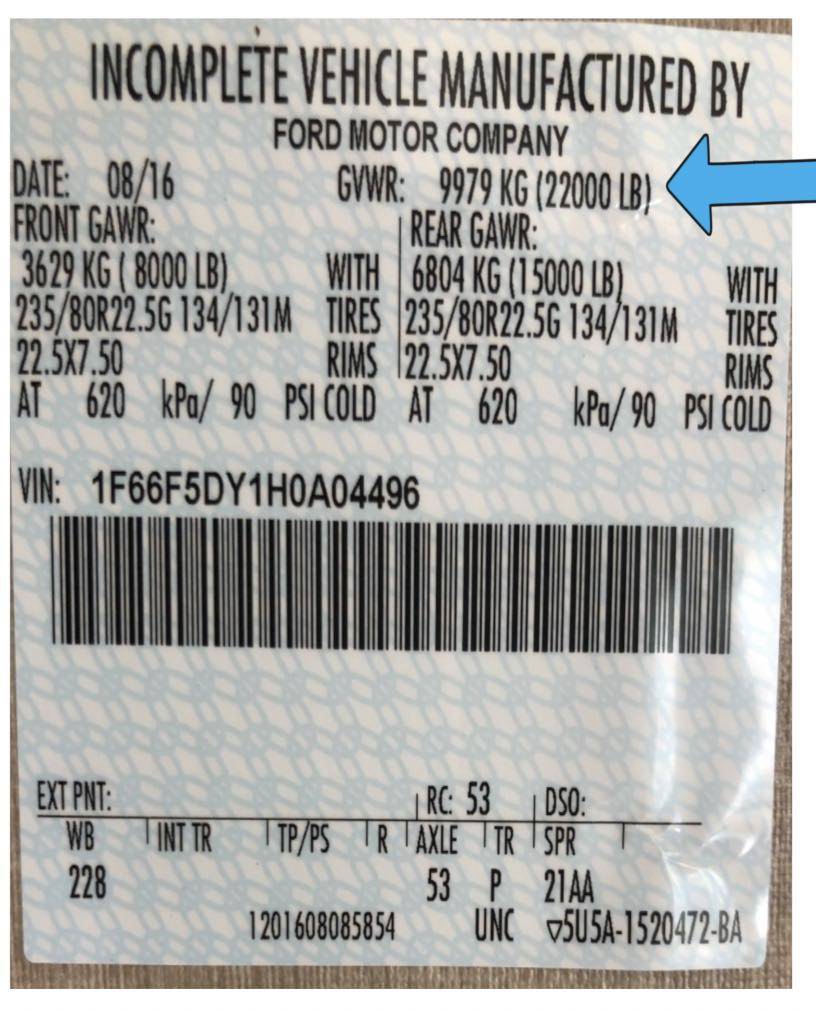 EXAMPLE OF A GVWR STICKER