Be Careful. Our SS-400 Rear Trac Bar is being knocked off and made in China!
In the past couple of weeks we received concerning reports from our customers regarding our Rear Trac bar, the SS400. People saying the product didn't fit right, the bolts were wrong and the instructions were not clear.
Unfortunately, what we found out is that someone is knocking off our product and doing it with low quality material which is unsafe. We want you all to be aware of this scam. At SuperSteer we pride ourselves in making high quality, made in the USA products that come with a lifetime warranty.
Here is an email we received from one of our customers:
_____
"We bought an SS-400 Rear Trac Bar fulfilled by Amazon on June 2nd and installed it this weekend. We encountered some QC/fit issues with the pinch clamp, where the two large bolts would not go through the slots and into the matching holes in the other half of that clamp. It was literally impossible to get the bolts to go through.
We identified the issue as excess "flack" or steel material inside the slots. We had to grind out the steel in the outer edges of the two slots, as there was material there that needed to be removed. It took quite a while to grind that thick steel, but eventually we got the bolts to line up with the mating piece. Of course, this kind of issue would normally have been caught in your QC process.
We had also noticed that the bag of parts in the carton which contained bolts, nuts, washers, etc., contained no zip ties, and that one very large washer looked dirty, like it had been installed before and returned. So, we assumed it was really an "open box" returned item, being resold as new.
Moreover, the instructions included in the package are just typed on one double-sided page of paper, looked cheesy, and appeared nothing like the ones seen in your company's video. So, we went to your website and printed out the 5 page full color installation instructions instead, which were not included.
After we finally got the installation completed, which took an extra hour due to the grinding and fitting issue, we noticed some odd things about the original shipping carton. Lots of Chinese shipping labels from the Amazon seller, who goes by "WeHope" and seems to be a reseller of RV and ATV parts and pieces.
We can tell it was shipped to them from China, then forwarded on to Amazon's warehouse for Fulfillment by Amazon (FBA).
We became concerned that someone might be counterfeiting your product, so please check into this and let me know. (If it's counterfeit, kindly let us know, as Amazon may offer me a refund of the purchase price, or I can get my credit card company to reverse the sale.)
Currently, if you search for your SS400 on Amazon, it will take you to the WeHope seller page and show that "none are currently available", but I believe they had more than one when we bought this one. Ironically, we actually thought we bought it from you, and did not notice that it was a different seller.
Interestingly, WeHope has a representative in Azusa, CA and only promises a 90 day refund outside of Amazon which is not standard policy.
If we can help in any way, including providing a signed affidavit or any other assistance, we are happy to do so."
_____
We are so very thankful to you our customers for bring this to our attention. You are the best part of this business and without you we wouldn't even exist. If you want MADE IN THE USA trac bars, or any other parts for your RV, then get in touch with us today!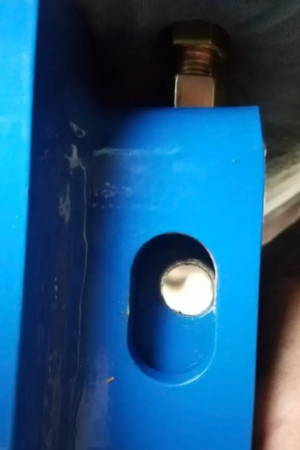 Bolt does NOT line up on the part.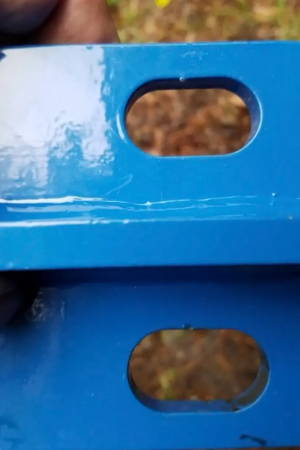 Very Poor Cutting Quality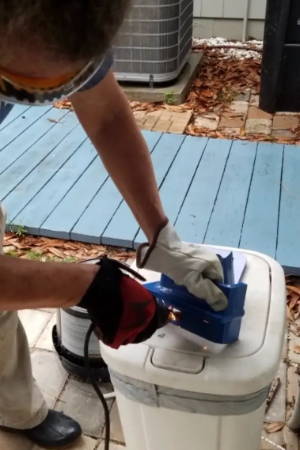 Customer had to grind the parts himself!