How's Your RV Foundation?
Would you purchase a beautiful new home if you knew it was built on a sand? Most people wouldn't! Why not? Because we know the foundation of any structure is the key to long-term stability! You wouldn't invest your hard-earned money into a structure that has the potential to collapse!
Your motorhome home is no different. In fact, I would venture to say it's more important because it's a house on wheels going down the road at 60+ miles an hour!
In this TECH TIME, we take a look at a very important issue regarding the foundation of your motorhome. It's vital that every RVer has their chassis inspected.
That's why we recommend all our customers to put their coach through a Road Performance Assessment (RPA®).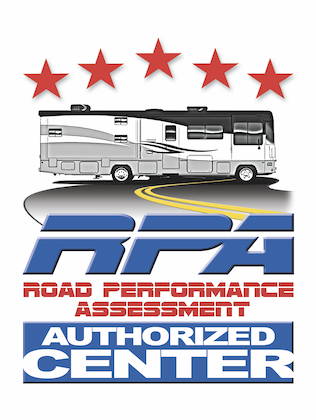 The RPA process was created and designed by Henderson's Line-Up after working on 1000's of RV's. The RPA is a systematic, diagnostic road test that reveals steering and suspension problems over a variety of road surfaces. This helps us understand how YOUR coach handles.
If your travels take you close to our shop in Grants Pass stop by and see us. You can make an appointment to get your RV foundation checked and have your very own RPA. To set up your RPA go to:

https://www.hendersonslineup.com/appointments